The combination of vitamin C with R-lipoic acid simultaneously supports antioxidant development as well as glutathione production  
This blend of vitamin C (as sodium ascorbate) with R-lipoic acid (as sodium R-lipoate) simultaneously supports the body's antioxidant status while supporting endogenous production of glutathione.* As an antioxidant, vitamin C scavenges and neutralizes free radicals, inhibits lipid peroxidation of cellular membranes, and supports levels of the other necessary antioxidants vitamin E and glutathione.* Beyond its role as an antioxidant, vitamin C supports normal immune system function, cholesterol metabolism, and the growth and repair of collagen. It also is a cofactor in numerous enzymatic reactions, and is necessary for the synthesis of hormones and neurotransmitters.*
Lipoic acid has been shown to extend the biological activity of vitamins C and E, also raising ubiquinol (commonly known as CoQ10) levels and endogenous production of glutathione via the Nrf2 nuclear transcription pathway.* Lipoic acid is able to cross the blood-brain barrier and it has been shown to have neuroprotective effects.*
*These statements have not been evaluated by the Food and Drug Administration. This product is not intended to diagnose, treat, cure or prevent any disease.
More About Liposomal Vitamin C with R-Lipoic Acid
What is Liposomal Vitamin C with R-Lipoic Acid?

As an antioxidant, vitamin C scavenges and neutralizes free radicals, inhibits lipid peroxidation of cellular membranes, and supports levels of the other necessary antioxidants vitamin E and glutathione.* Beyond its role as an antioxidant, vitamin C supports normal immune system function, cholesterol metabolism, and the growth and repair of collagen. It also is a cofactor in numerous enzymatic reactions, and is necessary for the synthesis of hormones and neurotransmitters.*
Lipoic acid has been shown to extend the biological activity of vitamins C and E, also raising ubiquinol (commonly known as CoQ10) levels and endogenous production of glutathione via the Nrf2 nuclear transcription pathway.* Lipoic acid is able to cross the blood-brain barrier and it has been shown to have neuroprotective effects.*
Suggested Use & Storage

Take 4 pumps by mouth. Hold in mouth 30 seconds before swallowing. Repeat to desired dosage. Take on an empty stomach, at least 10 minutes before meals.

Refrigerate After Opening. Use within 60 days of opening.
More About Quicksilver Delivery Systems™

Experience a clean foundation for optimal wellness powered by fast-acting liposomal delivery.*Liposomal Vitamin C with R-Lipoic Acid is a synergistic combination of vitamin C (L-ascorbic acid) and the powerful antioxidant R-lipoic acid, designed to enhance glutathione production and detoxification.
The combination of vitamin C with R-lipoic acid simultaneously supports antioxidant development and glutathione production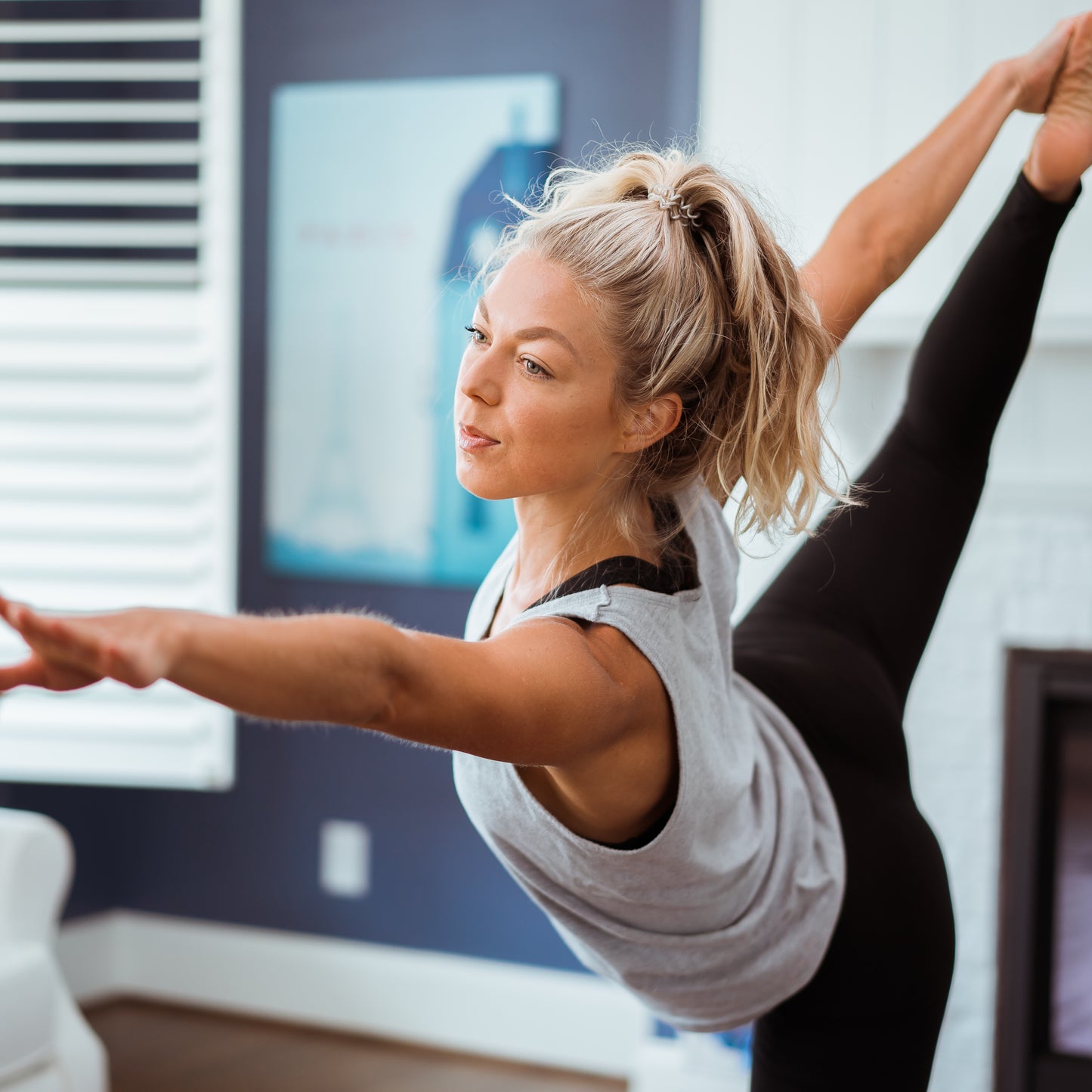 Health Benefits of Liposomal Vitamin C with R-Lipoic Acid
With conventional oral vitamin C, absorption decreases with increasing dosage. Liposomal Vitamin C enables effective, high level dosing. Each 2 mL delivers 65mg of sodium, 500mg of Quali-C Vitamin C, and 25 mg of Sodium R-Lipoate.